Main content starts here, tab to start navigating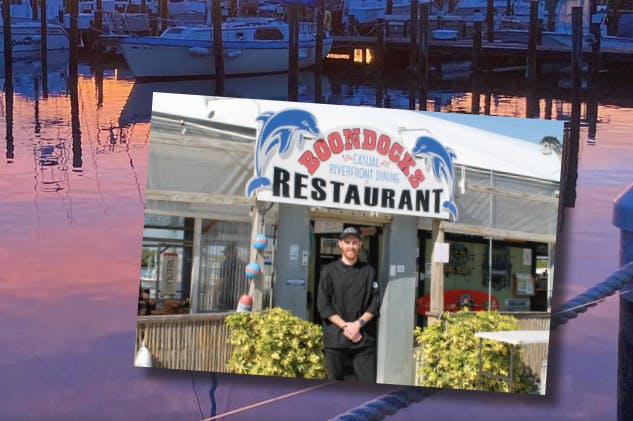 News
Welcome Chef Trent!
Chef Trent has endeavored through a career of hard work and dedication to find himself back at home in Florida, where it all began. In a truly poetic way, he has traversed the country in search of the best food he could get his hands on, to savor them in as many different ways as he can. His professional experience ranges from fine dining steakhouses to AAA four-diamond resorts, to locally sourced meat markets, and even to a family-owned Thai bistro.
Upon his return to the area, he finds himself in the formidable environment of the quaint and locally sentimental Adventure Yacht Harbor, home to Boondocks Restaurant. In an alignment of the stars, Chef Trent and the Boondocks family have an equitable desire to see growth come to fruition, hence the serendipitous collaboration.
With the recent expansion of the operation, Chef Trent has come on board to bolster the process and ensure the success of an enlarging organization. Filling the role of Corporate Executive Chef for Windward Marina Group, he plans to bring about the enjoyment we all want. His tenacious revamping of the culinary lineup includes classic seafood gems that represent us as Floridians.

The specials reflect just that as he begins to transform the menu offerings. You can enjoy these offerings at other locations as well, starting with Lighthouse Grill and Tiki Bar in Englewood, FL, and more to come along soon!
View Our NEW Menu
Boondocks Wins Favorite Vendor Award!
Our team recently had the opportunity to showcase some of our customer favorite entrees at the 2023 Port Orange South Daytona Chamber's annual event, "A Tasteful Affair".
We were super excited to have won the Favorite Vendor Award, a true accomplishment, as there were many amazing restaurants featured at this year's event.
A HUGE Thank You to the chamber, the local business community, and all who attended. We look forward to welcoming everyone back to Boondocks Restaurant to savor more of Chef Trent's creative cuisine!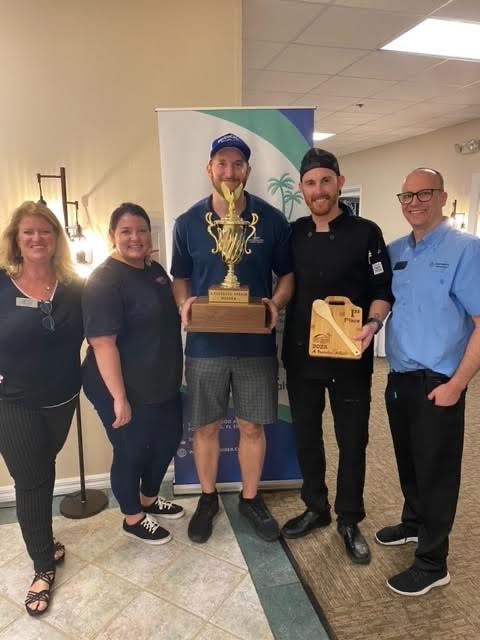 Boondock's Management Team Featured in Photo:
Sarah (GM), Rob (Director of Operations), and Chef Trent