Main content starts here, tab to start navigating
News
See What's HAPPENING At Boondocks!
Boondocks Restaurant WINS Best Seafood Restaurant from the 2023 Best of Florida Guide Contest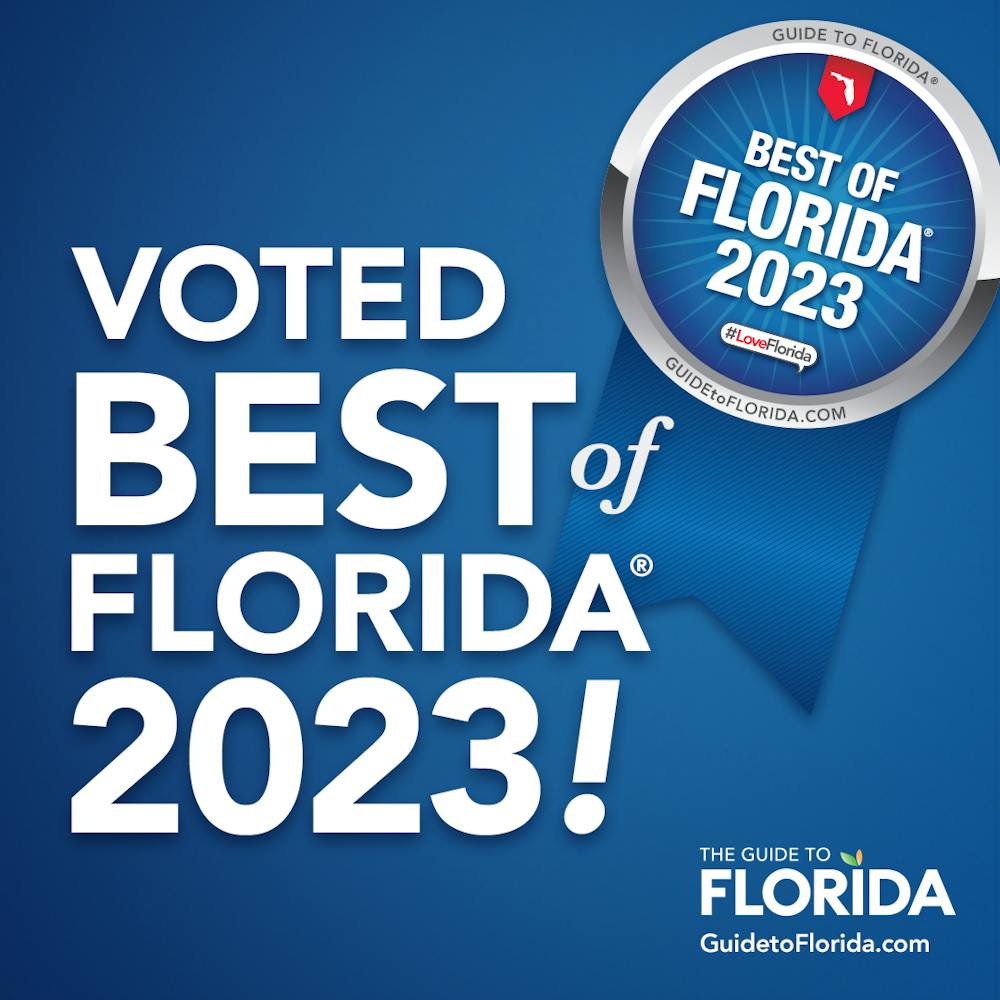 Boondocks Restaurant in Port Orange, Florida has been named BEST Seafood Restaurant in the 2023 BEST of Florida contest!
Best of Florida Contest - posted October 15, 2023
The contest, which is conducted by Guide to Florida, is an annual round up of the best products and services you can find across the great state of Florida. Throughout the year, readers of The Guide to Florida vote for everything they love in the Best of Florida annual awards. The votes are tabulated and compiled along with our editor's picks and, voilà! The result is a fabulous resource that showcases great businesses across our state.
From seafood to seashores and healthcare to home repair, you'll find organizations that deserve your attention. You'll find the best contractors, accountants, lawyers, salons and more, all at your fingertips, in print, online and on social media.
2023 voting ended August 31 at 11:59PM
2023 results wee posted online October 14
2023 print annual is released in November
Thank you to ALL who voted and NAMED us BEST SEAFOOD Restaurant!
Donate Here at Boondocks for the Annual Volusia County Basket Brigade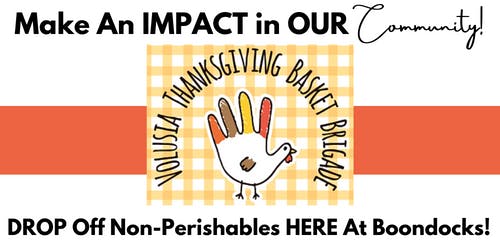 Our team here at Boondocks is excited to be a part of the Volusia Basket Brigade, making a positive impact in our own community.
This year we will be accepting DONATIONS right here at our restaurant, starting Monday, October 16th, of non-perishable food items (list below), with a GOAL of building and donating 100 BOXES to help local families!
PLEASE Drop Off Donations By WEDNESDAY, November 8th!
List of Recommended Non-Perishable Food Items
Green Beans
Canned Corn
Canned Yams
Brownie Mix
Gravy Mix
Canned Gravy
Corn Bread Mix
Boxed Stuffing Mix
Boxed Scalloped Potatoes
Mashed Potato Mix
Cranberry Sauce
Cream of Mushroom Soup
Fried Onion Strings (in a Can)
$10-15 GIFT CARDS used for Turkey Purchase at Local Grocery Stores
Please HELP US help local families have a happier THANKSGIVING this year!
Boondocks Wins FAVORITE VENDOR AWARD
Our team recently had the opportunity to showcase some of our customer favorite entrees at the 2023 Port Orange South Daytona Chamber's annual event, "A Tasteful Affair".
We were super excited to have won the Favorite Vendor Award, a true accomplishment, as there were many amazing restaurants featured at this year's event.
A HUGE Thank You to the chamber, the local business community, and all who attended. We look forward to welcoming everyone back to Boondocks Restaurant to savor more of Chef Trent's creative cuisine!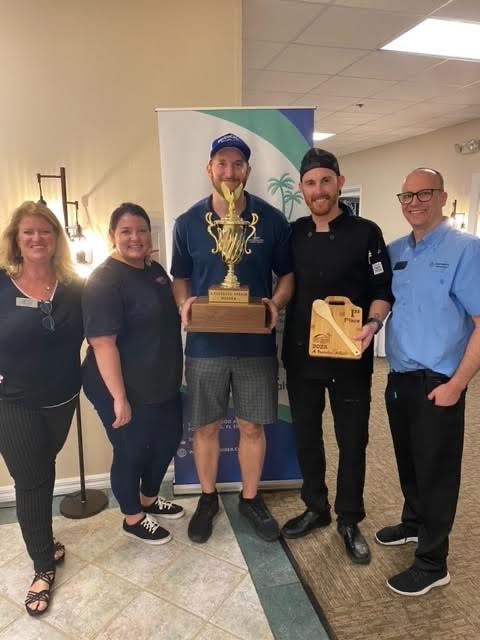 Boondock's Management Team Featured in Photo:
Sarah (GM), Rob (Director of Operations), and Chef Trent